Tools for stringed instrument makers...
Abacusmusic is the reference for your lutherie suplies, we have nearly everything in stock!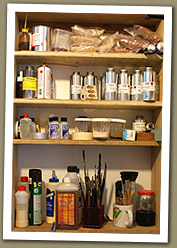 We have the following brands
Ibex
Juzek Tools
Dick Tools
Hosco
Many others...
We sell products and chemicals to make a beautiful finish for your instrument. Any questions? Do you want a perfect shellac for your acoustic? Call us!