Parts and tuners for your musical instruments...
Abacusmusic is the reference for spare parts for your musical instrument, we have nearly everything in stock!
We have the following parts:
Tremolo
Bodies
Neck
Hardware
Pickups: Lollar, Seymour Duncan, Gotoh, Leosounds(handwired pickups),Dimarzio and Bill Lawrence, ...
Electronics: pots, switches,...
Bindings & Purflings
Resophonic Parts
Violin Parts
Other parts...
We have the largest stock of Dimarzio pickups in Europe! Need a special model? Check out what we have in store for you!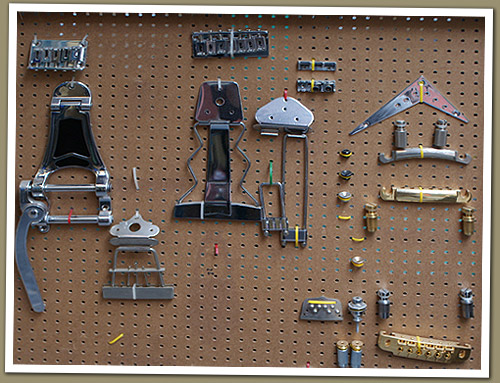 Tuners
We always have many brands and styles of tuners in stock, we sell:
Gotoh
Schaller
Sloane
Abacus